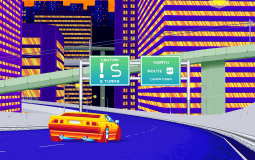 R: 2 / I: 1
Do you guys ever get the urge to just drive forever along an endless
highway? i keep having weird dreams about journeying down a beautiful road absorbing the rich oranges just as the sun is beginning to set and feeling the cool ocean spray on my face.

i want to start playing driving games to relax and im having trouble tracking down games where i can throw on some music and just *drive*

so far i've played a little outrun and drift stage im having trouble finding the right flavour of "waxy" and "dreamlike" that im hunting for.

TL;DR recommendations for relaxing driving games?